How Leaders Can Quickly Harness Trouble and Unleash Talent to Deliver Results
Karen Hanna and Tammie Plouffe
"When we are at our best, people see us showing up with more talent than trouble. When trouble rivals talent, people see mostly trouble".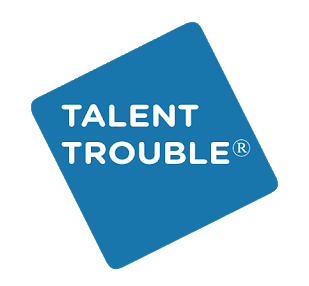 You know that the quality of talent in your organization determines your ability to accomplish key goals. The difficult part is when you're feeling hopeful but vaguely uneasy about getting those results.
That's where the Talent Trouble® Matrix comes in. It helps leaders just like you get quick clarity and a path forward to deliver results.
Many Leaders think it takes too much time to sort out talent concerns. Now you can quickly harness trouble and unleash talent to deliver results.
In this book, you will learn:
What is Talent
What is Trouble
Why Talent and Trouble Go Hand in Hand
Talent Trouble® Benefits
Guiding Principles
Cut-through Coaching Strategies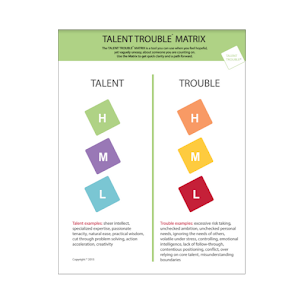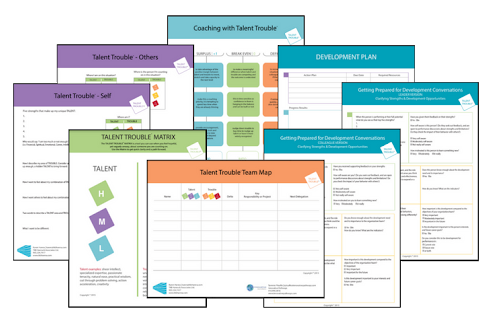 Additional resources include:
Talent Trouble® Matrix
Talent Trouble® Matrix Worksheet - Self
Talent Trouble® Matrix Worksheet - Others
Coaching with Talent Trouble® Worksheet
Getting Prepared for Development Conversations - Colleague & Leader Versions
Development Plan Framework
Talent Trouble® Team Map
Karen Hanna and TKB Hanna & Associates Ltd. provide board and team strategy off sites; coaching services to senior executives and high potential leaders, and business counsel to organizations.
Karen is a business coach and executive advisor with global experience in general management, sales and marketing, and human resource leadership.
Tammie Plouffe is a professional Organizational Development consultant focused on assisting business leaders in developing innovative and lasting solutions to their leadership and organizational challenges.
Tammie is managing partner of Innovative Pathways and has assisted many large global and mid sized companies with leadership and team development programs, meeting facilitation and strategy retreats, and executive coaching.